Personal Training for Busy Adults Over 40 in Springfield
Unlock your fitness potential with our small group personal training sessions at GameChanger Fitness, designed to help busy adults over 40 get stronger, burn fat, and increase vitality. Our personalized approach ensures you have the support you need to succeed. Experience the benefits of a custom program crafted around your goals, allowing you to focus on what matters most.
Just fill out the short form below to learn more about personal training!
Why Choose Personal Training?
Here's what Gamechanger Personal Training Includes:
Personal Training: Experience personalized coaching in a small group setting, ensuring you get the attention you deserve without getting lost in the crowd.
Welcoming and Friendly Environment: Feel at home with a community that knows your name, where you're always welcomed, accepted, safe, and included – judgment-free.
Joint-Friendly Workouts: Our customized workouts cater to your unique needs, avoiding high-impact training that may harm your joints.
Start at Your Level: We create custom programs tailored to your fitness level and goals, whether you're a beginner or seeking to break through a plateau.
Comprehensive Lifestyle Approach: We go beyond fitness, addressing aspects like nutrition, sleep, and lifestyle factors that influence your success.
Guided Support Every Step of the Way: Just show up, and we'll handle the rest. You don't have to think – our coaches will guide you throughout your fitness journey.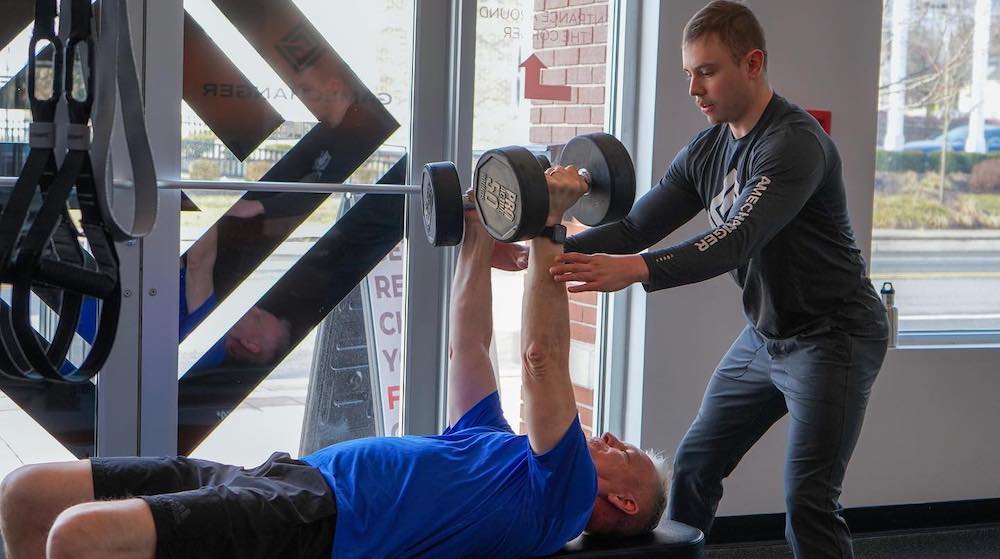 Transform Your Life with Personal Training in Springfield
No matter your fitness level, our personal training program at GameChanger Fitness is here to support you every step of the way. Say goodbye to the confusion and frustration of traditional gyms and HIIT studios – with our small group personal training sessions, you can focus on what truly matters: achieving your fitness goals.
Ready to start your transformation? Click the button below now to speak with a coach and begin your personalized fitness journey with us today!